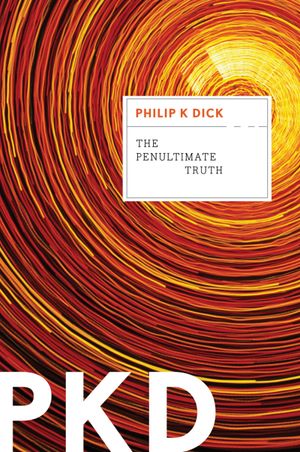 The Penultimate Truth
Release date: Jan 24, 2012
ISBN: 9780547572475
Format: Trade PB
What if you discovered that everything you knew about the world was a lie? That's the question at the heart of The Penultimate Truth, Hugo Award–winning author Philip K. Dick's futuristic novel about political oppression, the show business of politics, and the sinister potential of the military-industrial complex.

"At a time when most 20th-century science fiction writers seem hopelessly dated, Dick gives us a vision of the future that captures the feel of our time."—Wired

In the future, most of humanity lives in massive underground bunkers, producing weapons for the nuclear war they've fled. Constantly bombarded by patriotic propaganda, the citizens of these industrial anthills believe they are waiting for the day when the war will be over and they can return aboveground.

But when Nick St. James, president of one anthill, makes an unauthorized trip to the surface, what he finds is more shocking than anything he could imagine.