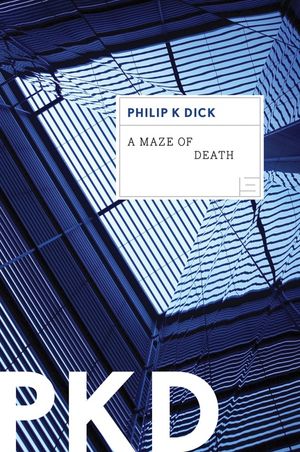 A Maze Of Death
Release date: Apr 16, 2013
ISBN: 9780547572444
Format: Trade PB
From Hugo Award–winning author Philip K. Dick, A Maze of Death is a sci-fi murder mystery set on a mysterious planet where colonists experience unexplained shifts in reality and perception.

Delmak-O is a dangerous planet. Though there are only fourteen citizens, no one can trust anyone else and death can strike at any moment. The planet is vast and largely unexplored, populated mostly by gelatinous cube-shaped beings that give cryptic advice in the form of anagrams. Deities can be spoken to directly via a series of prayer amplifiers and transmitters, but they may not be happy about it.

And the mysterious building in the distance draws all the colonists to it, but when they get there each sees a different motto on the front. The mystery of this structure and the secrets contained within drive this mind-bending novel.