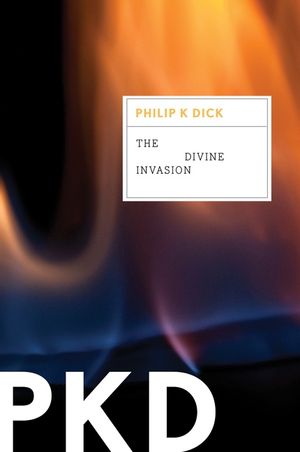 The Divine Invasion
Release date: Oct 18, 2011
ISBN: 9780547572420
Format: Trade PB
Featuring virtual reality, parallel worlds, and interstellar travel, The Divine Invasion is the second novel in the VALIS trilogy by Philip K. Dick, the Hugo Award–winning author of The Man in the High Castle and Do Androids Dream of Electric Sheep?—the basis for the film Blade Runner.

God is not dead, he has merely been exiled to an extraterrestrial planet. It is on this planet that Yah—as this possible God is known—meets Herb Asher and convinces him to help Yah return to Earth, which is itself under the control of the demonic Belial. To do this, Asher must shepherd a woman pregnant with Yah past the tight security of Earth.

Part science fiction adventure, part religious inquiry, The Divine Invasion questions just how much anyone really knows—or really can know—about the nature of reality and God.