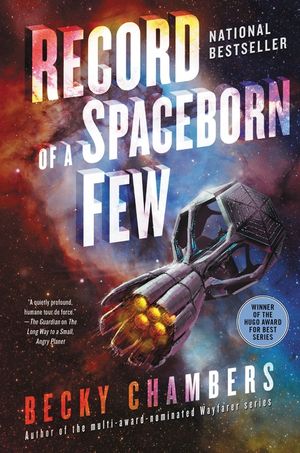 Record of a Spaceborn Few
Release date: Jul 24, 2018
ISBN: 9780062851154
Hundreds of years ago, the last humans left Earth. After centuries wandering empty space, humanity was welcomed—mostly—by the species that govern the Milky Way, and their generational journey came to an end.
But this is old history. Today the Exodus Fleet is a living relic, a place many are from but few outsiders have seen. When a disaster rocks this already fragile community, those Exodans who have not yet left for alien cities struggle to find their way in an uncertain future. Among them are a mother, a young apprentice, an alien academic, a caretaker for the dead, a man searching for a place to belong, and an archivist, who ensures no one's story is forgotten. Each has their own voice, but all seek answers to inescapable questions:
Why remain among the stars when there are habitable worlds within reach? And what is the purpose of a ship that has reached its destination?