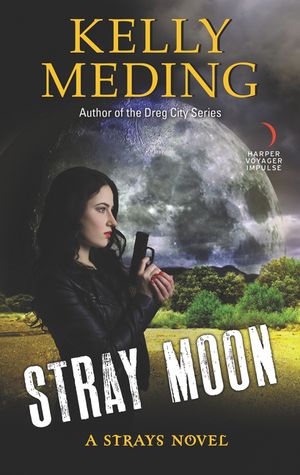 Stray Moon
A Strays Novel
Release date: Feb 05, 2019
ISBN: 9780062847690
In Stray Moon—the follow-up to Stray Magic—Shiloh Harrison's team of Paranormal Marshals is once again put between upholding the law and doing what is right
Para-Marshal Shiloh Harrison has always been a great number two for the East Coast unit. But after her boss is found dead (having betrayed the paranormals he was sworn to protect), she's suddenly thrust into a leadership role she isn't prepared for.
And it doesn't help that she traded away memories of one of her most important team members to save another's life during her last mission.
Too, she's in charge of a unit that is mired in bureaucratic red tape, meaning she's essentially under house arrest. But a West Coast Para-Marshal has astral-projected a warning: werewolves are going missing, and she needs Shiloh's help.
Last time it was vampires. This time it's werewolves. Half-djinn herself, she knows she can't just sit around and do nothing while paranormals are getting snatched.
Her old boss may have broken his oath, but Shiloh will do anything to serve and protect.