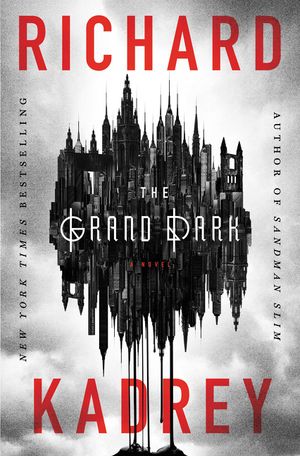 The Grand Dark
Release date: Jun 11, 2019
ISBN: 9780062672537
From the bestselling author of the Sandman Slim series, a lush, dark, stand-alone fantasy built on the insurgent tradition of China Miéville and M. John Harrison—a subversive tale that immerses us in a world where the extremes of bleakness and beauty exist together in dangerous harmony in a city on the edge of civility and chaos
The Great War is over. The city of Lower Proszawa celebrates the peace with a decadence and carefree spirit as intense as the war's horrifying despair. But this newfound hedonism—drugs, sex, and endless parties—distracts from the strange realities of everyday life: intelligent automata taking jobs; genetically engineered creatures that serve as pets and beasts of war; a theater where gruesome murders happen twice a day; and a new plague that even the ceaseless euphoria can't mask.
Unlike others who live strictly for fun, Largo is an addict with ambitions. A bike messenger who grew up in the slums, he knows the city's back alleys and secrets intimately. His life seems set. He has a beautiful girlfriend, drugs, a chance at a promotion—and maybe an opportunity for complete transformation: a contact among the elite who can set him on the course to lift himself out of the streets.
But dreams can be dangerous in a city whose mood is turning dark and inward. Others have a vision of life very different from Largo's, and they will use any method to secure control. And behind it all, beyond the frivolity and chaos, the threat of new war always looms.