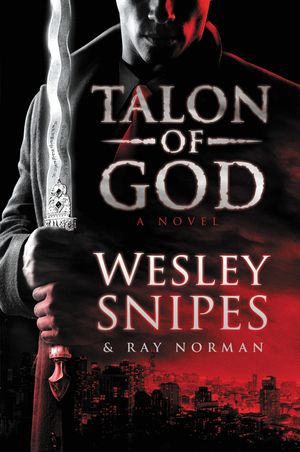 Talon of God
A Novel
Release date: Mar 20, 2018
ISBN: 9780062668172
Imagine that everyone you have ever known or loved was forced against their will into a state of demonic possession and spiritual slavery. 
Imagine an unholy cabal of the world's richest and most powerful men directing this sinister plan to cement their unbridled control of the planet. 
Imagine two heroes emerging from that darkness to do battle with the forces of evil.
Set on the mean streets of Chicago, Talon of God is the action-packed adventure centered around Lauryn Jefferson, a young doctor who is dragged into a seemingly impossible battle against the invisible forces of Satan's army and their human agents that are bent on enslaving humanity.
But Lauryn is a skeptic, and it's only as she sees a diabolical drug sweep her city and begins to train in the ways of a spirit warrior with Talon Hunter, the legendary man of God, that she discovers her true nature and inner strength. Facing dangerous trials and tests, it's a baptism by fire. And if she and Hunter fail, millions could die. And rivers of blood would flow throughout the land. 
Only the strongest and most faithful will survive . . . so get ready. Armageddon approaches quickly.