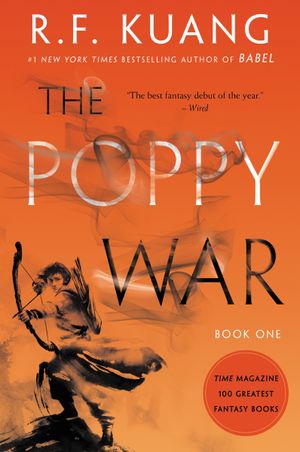 The Poppy War
A Novel
Release date: Apr 23, 2019
ISBN: 9780062662583
Peasant. Student. Soldier. Goddess.
When war orphan Rin aced the Keju—the Empire-wide test to find the most talented youth to learn at the academies—she surprised everyone: test officials, the guardians who wanted to marry her off and further their criminal enterprise, and even herself.
But being a dark-skinned peasant girl from the south is not easy at Sinegard, the most elite military school in Nikan. Targeted by rival classmates for her color, poverty, and gender, Rin discovers that gods long thought dead are very much alive, and that she possesses a lethal, unearthly power—an aptitude for the nearly mythical art of shamanism that could be the weapon the empire desperately needs.
While Nikara is at peace, its enemy and former occupiers, the Federation of Mugen, bides its time . . . and a Third Poppy War is just a spark away. Rin's shamanic powers may be the only way to save her people. Yet as she discovers more about the god that has chosen her, the vengeful Phoenix, she fears that winning the war may cost her humanity.
And it may already be too late.