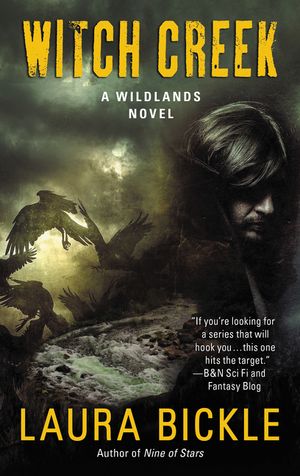 Witch Creek
A Wildlands Novel
Release date: Feb 27, 2018
ISBN: 9780062567314
In the backcountry of Yellowstone, evil moves below the surface . . .   
Following Nine of Stars comes the next chapter in LAURA BICKLE's critically acclaimed Wildlands series
As the daughter of an alchemist, Petra Dee has battled supernatural horrors and experienced astonishing wonders. But there's no magic on earth that can defeat her recent cancer diagnosis, or help find her missing husband, Gabriel. Still, she would bet all her remaining days that the answer to his disappearance lies in the dark subterranean world beneath the Rutherford Ranch on the outskirts of Temperance, Wyoming.
Gabe is being held prisoner by the sheriff and heir to the ranch, Owen Rutherford. Owen is determined to harness the power of the Tree of Life—and he needs Gabe to reveal its magic. Secretly, the sheriff has also made a pact to free a creature of the underground, a flesh-devouring mermaid. Muirenn has vowed to exact vengeance on Gabe, who helped imprison her, but first . . . she's hungry. Once freed, she will swim into Yellowstone—to feed.
With her coyote sidekick Sig, Petra must descend into the underworld to rescue Gabe before it's too late . . . for both of them.