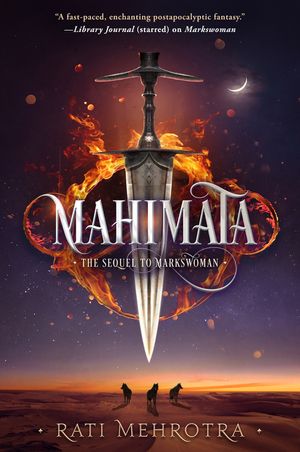 Mahimata
Release date: Mar 05, 2019
ISBN: 9780062564559
Kyra has returned to the caves of Kali, but her homecoming is bittersweet. Her beloved teacher is dead, and one of her best friends, Nineth, is missing. And gone too is Rustan, the Marksman who helped her train for the duel with Tamsyn—and became far more than a teacher and friend.
Shaken by his feelings for Kyra and the truth about his parentage, Rustan has set off on a quest for answers. His odyssey leads him to the descendants of an ancient sect tied to the alien Ones—and the realization that the answers he seeks come with a price.
Yet fate has plans to bring Kyra and Rustan together again. Kai Tau, the man who slaughtered Kyra's family, wages war on the Orders of Asiana. Hungering for justice, Kyra readies herself for battle, aided by her new companions the wyr-wolves, who are so much more than they seem. Rustan, determined to keep the woman he loves safe, joins the fight to ride by her side.
But will this final confrontation ultimately cost them their love . . . and their lives?