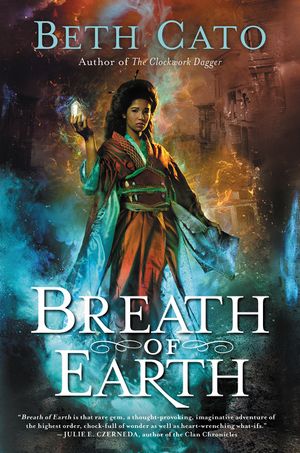 Breath of Earth
Release date: Aug 23, 2016
ISBN: 9780062422064
In an alternate 1906, the United States and Japan have forged a powerful confederation—the Unified Pacific—in an attempt to dominate the world. Their first target is a vulnerable China. In San Francisco, headstrong Ingrid Carmichael is assisting a group of powerful geomancer wardens who have no idea of the depth of her own talent—or that she is the only woman to possess such skills.
When assassins kill the wardens, Ingrid and her mentor are protected by Ingrid's incredible magic. But the pair is far from safe. Without its full force of guardian geomancers, San Francisco is on the brink of a cataclysmic earthquake that will expose the earth's energy to masterminds determined to control it for their own dark ends. The danger escalates when Chinese refugees preparing to fight the encroaching American and Japanese forces fracture the uneasy alliance between the Pacific allies, transforming the city into a veritable powder keg. And the slightest tremor will set it off. . . .
Forced on the run, Ingrid makes some shocking discoveries about herself. Her already considerable magic has grown even more fearsome . . . and she may be the fulcrum on which the balance of world power rests.