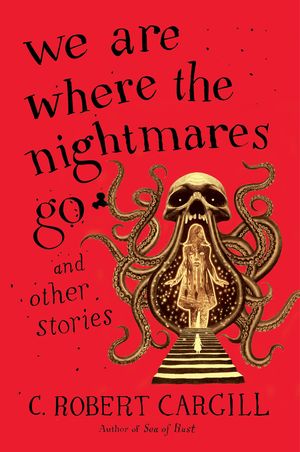 We Are Where the Nightmares Go and Other Stories
Release date: Feb 12, 2019
ISBN: 9780062405876
Wander through a darkly wondrous landscape . . .
In this hair-raising collection of short fiction, C. Robert Cargill, the critically acclaimed author of Sea of Rust and Queen of the Dark Things, conjures ten shimmering tales of dark imagination that probe the deep fears dwelling beneath the surface of our quotidian lives. Angels and demons, predators and prey, the mundane and the macabre, the living and the dead—all are the stuff of these enticing and surreal tales.
Cargill transports us deep into a vivid dreamscape of imagination, guiding us from an eerie wonderland filled with lost children to a once-grand building atop a crack in the world; from a dying Appalachian village back to a prehistoric earth. He also returns to the terrain of Queen of the Dark Things to continue the story of the cursed wizard and spirit tracker Colby Stevens.
A testament to Cargill's mastery of the phantasmagoric, the wondrous, and the frightening, We Are Where the Nightmares Go and Other Stories is a collection of horror and fantasy that will unnerve you and haunt your waking dreams.