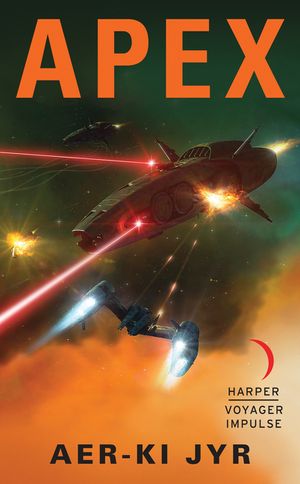 Apex
Release date: Apr 07, 2015
ISBN: 9780062396440
A new dawn is coming.
It's been eons since Humans controlled the universe, after their defeat by a mysterious enemy. With their downfall came a virtual dark age in which culture and technology stagnated. But now trade is once again flourishing as Human artifacts resurface throughout the galaxy, resurrecting long-forgotten advancements.
And one such discovery may very well alter the course of the future forever.
An epic space adventure, Aer-ki Jyr's Apex is a breathless race to the ultimate prize, with the very fate of the stars hanging in the balance.