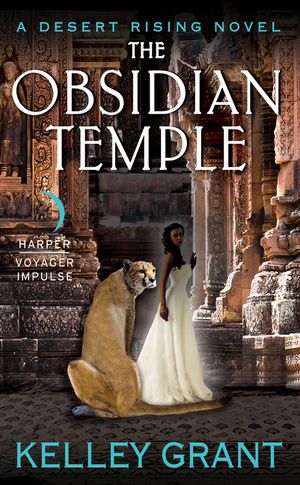 The Obsidian Temple
A Desert Rising Novel
Release date: Jul 21, 2015
ISBN: 9780062382528
Format: E-book
After a harrowing escape to the desert, Sulis Hasifel finds her calling is not yet fulfilled. Traveling to the Obsidian Temple—the site of an ancient divine battle—Sulis is tasked with mentoring Ava, a young girl with a troubled past. Together, they join a group of magically gifted warriors to re-make the very fabric of the universe. But the fate of the world hinges on whether Ava can harness her power, and some trials cannot be overcome.
Returning to Illian, Sulis's twin Kadar finds that his lover, Farrah, has abandoned their newborn daughter for the revolutionary cause. Not willing to give up his dream of a family, Kadar vows to stay by Farrah's side. But when he finds that Farrah is willing to anger the gods to aid the Forsaken caste's uprising, and as she steps farther down a violent and dark path, Kadar must decide if he will help her…or let the world spin out of control.
In this mesmerizing sequel to Desert Rising, Kelley Grant brings us back to the cities of Illian and Shpeth, drawing her epic fantasy tale closer to the trilogy's stunning conclusion.