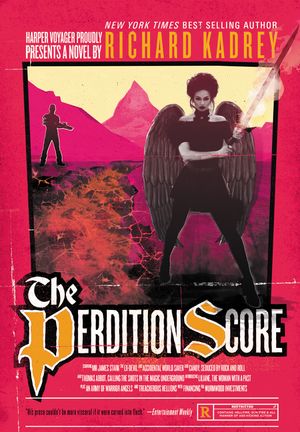 The Perdition Score
A Sandman Slim Novel
Release date: Jun 28, 2016
ISBN: 9780062373281
The request from Thomas Abbot, the Augur of the Sub Rosa council, couldn't come at a better time for James Stark, aka Sandman Slim. For a man who's most recently met Death—and Death's killer—a few months of normal life is more than he can handle. He needs a little action, and now Abbot wants Stark and Candy to investigate the disappearance of a young boy—and help uncover council members who might be tied to Wormwood's power brokers.
Stark's plans change when he meets a dying angel who gives him a vial of a mysterious black liquid that could be a secret weapon in the ongoing war between angels who want to allow human souls into Heaven and rebel angels willing to die to keep them out. When one of Stark's closest friends is poisoned with the black liquid, Stark and Candy have to go to the only place where they might find a cure—Hell.
But standing in their way are the damned souls who, even after death, still work for Wormwood. The secret deal they've struck with the rebel angels is darker than anything Stark has ever encountered. Not only does the fate of the world hang in the balance, but so do the souls of everyone in it. Stark has to find a way to break the stalemate in the angel war, score the Perdition cure for the black poison, and make it back to L.A. in one piece . . . where an old enemy waits to finish him once and for all.