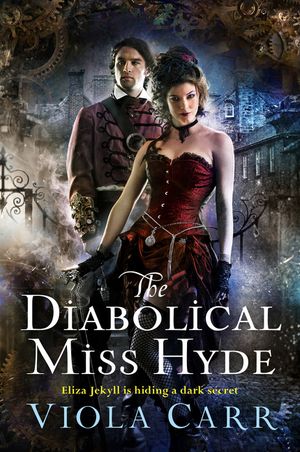 The Diabolical Miss Hyde
An Electric Empire Novel
Release date: Feb 10, 2015
ISBN: 9780062363084
Magic, mystery, and romance mix in this edgy retelling of the classic The Strange Case of Dr. Jekyll and Mr. Hyde–in which Dr. Eliza Jekyll is the daughter of the infamous Henry
In an electric-powered Victorian London, Dr. Eliza Jekyll is a crime scene investigator, hunting killers with inventive new technological gadgets. Now, a new killer is splattering London with blood, drugging beautiful women and slicing off their limbs. Catching "the Chopper" could make Eliza's career—or get her burned. Because Eliza has a dark secret. A seductive second self, set free by her father's forbidden magical elixir: wild, impulsive Lizzie Hyde.
When the Royal Society sends their enforcer, the mercurial Captain Lafayette, to prove she's a sorceress, Eliza must resist the elixir with all her power. But as the Chopper case draws her into London's luminous, magical underworld, Eliza will need all the help she can get. Even if it means getting close to Lafayette, who harbors an evil curse of his own.
Even if it means risking everything and setting vengeful Lizzie free . . .