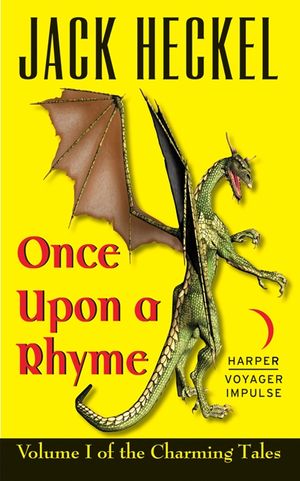 Once Upon a Rhyme
Volume I of the Charming Tales
Release date: Aug 26, 2014
ISBN: 9780062359261
Format: E-book
The dragon is dead. The princess has been saved. There is but one problem: Prince Charming had nothing to do with it.
In order to save his royal reputation, Prince Charming must begrudgingly enlist the help of accidental hero William Pickett. The two set out on an adventure that has them fighting trolls, outwitting a scoundrel, and drinking the foulest ale ever, collecting bruises to both body and pride along the way. Meanwhile, the rescued princess, Gwendolyn, turns out to be one dangerously distressed damsel, and an evil presence takes over Castle White in Charming's absence …
Enter this rollicking world and discover just what happens when a fairytale leaves the well-trodden path of "once upon a time."