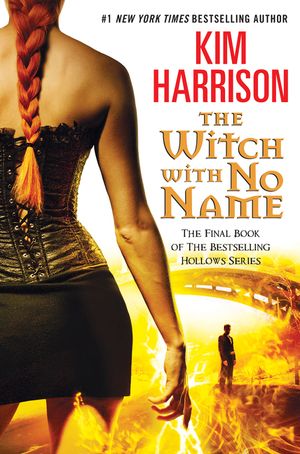 The Witch with No Name
Release date: Sep 09, 2014
ISBN: 9780062356017
All good things must end . . .
After ten years and thirteen adventures, at last the triumphant conclusion to Kim Harrison's #1 New York Times bestselling Hollows series!
The Witch with No Name
In 2004, Kim Harrison made her debut with Dead Witch Walking, an electrifying urban fantasy novel full of action, mystery, romance, and humor, which introduced bounty hunter and witch Rachel Morgan. Over the course of twelve books, Rachel confronted numerous threats, vanquished a range of cunning and powerful enemies, risked her heart, suffered haunting loss, and nearly lost her life. Now, in The Witch with No Name, Kim Harrison brings back her wildly popular heroine for one final, epic battle.
Rachel Morgan's come a long way from the klutzy runner fleeing a bad job. She's faced vampires and werewolves, banshees, witches, and soul-eating demons. She's crossed worlds, channeled gods, and accepted her place as a day-walking demon. She's lost friends and lovers and family, and an old enemy has become something much more.
But power demands responsibility, and world-changers must always pay a price.
That time is now.
To save her best friend Ivy's soul and the rest of the living vampires, to keep the demonic ever-after and our own world from utter destruction at the hands of fanatics, Rachel Morgan will risk everything.