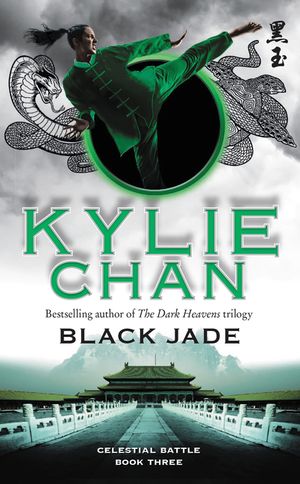 Black Jade
Celestial Battle: Book Three
Release date: Sep 27, 2016
ISBN: 9780062329110
From the international bestselling author of The Dark Heavens and Journey to Wudang series..
The Heavenly defenses struggle to hold against the combined might of the Eastern and Western demon hordes. The God of War Xuan Wu is now at full strength -- but is his might enough to safeguard the realm when half the Heavens are already in their hands? John and Emma fight a last-ditch desperate struggle to conserve their kingdom and their protect their families.
But will the kingdom ever be the same again?