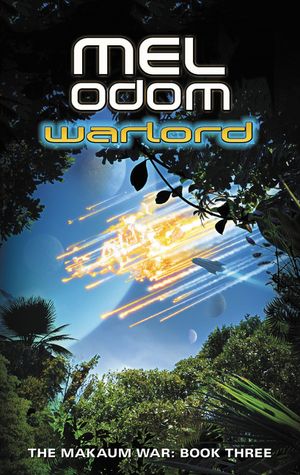 Warlord
The Makaum War: Book Three
Release date: Jan 28, 2020
ISBN: 9780062284532
In the third entry in bestselling author Mel Odom's Makaum War series, Master Sergeant Frank Sage struggles to defend against the Phrenorian threat as battle lines will be redrawn—and blood will spill...
One step forward, two steps back sums up Frank Sage's day-to-day on Makaum. No sooner does he get the drug cartels under control than a major political assassination stirs civil unrest to a fever pitch. Makaumans never wanted to choose sides in the Terran/Phrenorian war, but frustration, fear, and resentment are turning the tide against peacekeeping efforts.
As street skirmishes rage on, the Terrans' most powerful on-planet ally works with Sage's superior officer to isolate insurgent cells—and outmaneuver the general who wants to yank troops from Makaum before their job is done. Meanwhile, the assassin who's targeting powerful figures from all factions is still at large.
Amidst the chaos, Sage must keep his eye on a lethal "prize"—the secret armory and headquarters where the Phrenorians have been stockpiling weapons, munitions, and war machines. The mission to infiltrate will put him on a collision course with Zhoh GhiCemid, his ruthlessly ambitious Phrenorian counterpart. As dangerous as ever, Zhoh isn't afraid to die—and would like nothing better than to take Sage down with him.