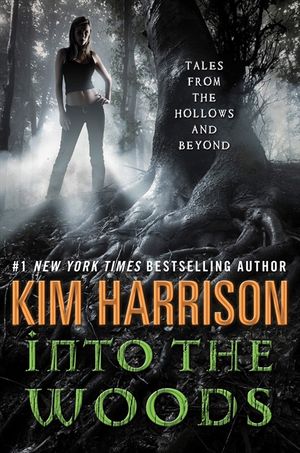 Into the Woods
Tales from the Hollows and Beyond
Release date: Oct 09, 2012
ISBN: 9780062207906
Enter the woods . . . if you dare
Into the Woods
For centuries, the woods have been a pivotal part of the wonder and danger of fairy tales, for once you enter anything can happen. Elves, druids, fairies—who knows what you will find once you dare step into the forest?
And now, New York Times bestselling author Kim Harrison ventures into these mysterious, hidden lands of magic and mystery in her first short-story collection. Into the Woods brings together an enchanting mix of brand-new, never-before-published stories and tales from Harrison's beloved, bestselling Hollows series.
The tales here include an original Hollows novella, Million-Dollar Baby, about Trent Kalamack's secret elven quest in Pale Demon; two original short stories, "Pet Shop Boys" and "Temson Woods," that explore just what happens when humanity and the supernatural collide; and two novelettes, "Spider Silk" and "Grace," set in new worlds of imagination and adventure. Into the Woods also contains all of the previously published Hollows short stories—together in one volume for the very first time.
Step into the woods and discover the magic for yourself.