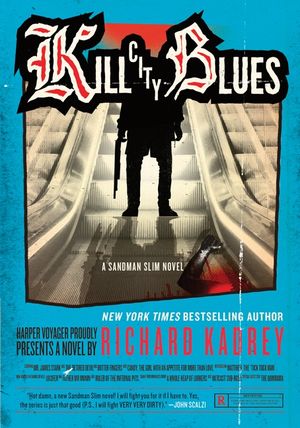 Kill City Blues
A Sandman Slim Novel
Release date: Jul 08, 2014
ISBN: 9780062197610
Another day, another apocalypse
James Stark, aka Sandman Slim, has managed to escape Hell, renounce his title as Lucifer, and return to life in L.A. But he also lost the Qomrama Om Ya, an all-powerful weapon from the banished elder gods who are returning and searching for their lost power.
The hunt leads Stark to an abandoned shopping mall—a global shopping paradise infested with Lurkers and wretched bottom-feeding Sub Rosa families. Somewhere in this kill zone is a dead man with the answers Stark needs. All Stark has to do is find the dead man, recover the artifact, and outwit and outrun the angry gods—and natural-born killers—on his tail. But not even Sandman Slim is infallible, and any mistakes will cost him dearly.
You can enter, but can you leave?