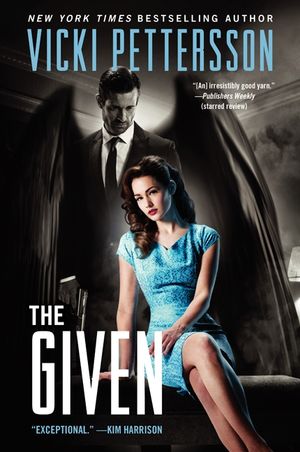 The Given
Celestial Blues: Book Three
Release date: May 27, 2014
ISBN: 9780062066206
The dramatic conclusion to New York Times bestselling author Vicki Pettersson's critically acclaimed Celestial Blues trilogy—an inventive blend of paranormal romance, noir mystery, and urban fantasy—involving a fallen angel and a flesh-and-blood rockabilly reporter.
After learning that his wife, Evelyn, survived the attack that killed him fifty years earlier, angel/PI Griffin Shaw will risk everything to find her. But to do so, Grif has to forsake his new love, journalist Katherine "Kit" Craig—the woman who made his life worth living again.
Yet when Kit is attacked again, it becomes clear that there are forces in both the mortal and heavenly realms determined to protect secrets long buried in the past. To survive, Grif must convince Kit to put aside her personal hurt and help him discover the truth—a dangerous journey that will put them in the crosshairs of enemies old and new . . . and test the limits of what one angel will sacrifice for love.