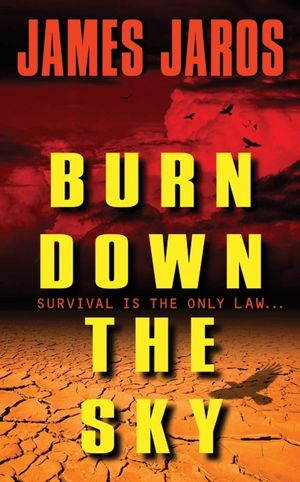 Burn Down the Sky
Release date: Apr 26, 2011
ISBN: 9780062016300
Format: Mass Market PB
After the destruction of nature and the death of the world . . .

After the Wicca virus drove billions to madness and suicide, replacing order and reason with violence and terror . . .

In the parched ruins of what once was civilization, one commodity is far morevaluable than all others combined: female children.
When well-armed marauders roll in at dusk to brutally attack a fiercely defended compound of survivors, Jessie is unable to halt the slaughter—and she can do nothing to prevent the ruthless abduction of innocents, including her youngest child. Now, along with her outraged teenage daughter, Bliss, Jessie must set out on a journey across a blasted landscape—joining up with the desperate, the broken, the half-mad, on an impossible mission: to storm the fortress of a dark and twisted religion and bring the children home.