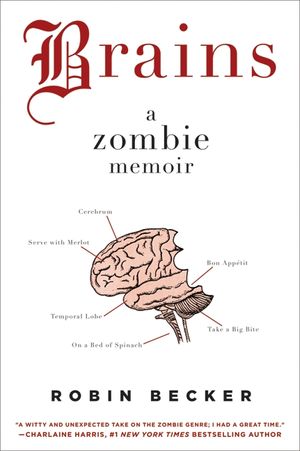 Brains
A Zombie Memoir
Release date: May 25, 2010
ISBN: 9780061974052
Format: Trade PB
College-professor-cum-zombie Jack Barnes is a different breed of undead—he can think. In fact, he can even write. And the story he has to tell is a truly disturbing—yet strangely heartwarming—one.
Convinced he'll bring about a peaceful coexistence between zombies and humans if he can demonstrate his unique condition to Howard Stein, the man responsible for the zombie virus, Barnes sets off on a grueling cross-country journey to meet his maker. Along the way he recruits a small army of "super" zombies that will stop at nothing to reach their goal. There's Guts, the dreadlocked boy who can run like the wind; Joan, the matronly nurse adept at reattaching decaying appendages; Annie, the young girl with a fierce quick-draw; and Ros, who can actually speak. United they embark on an epic quest to attain what all men, women—and, apparently, zombies—yearn for: equality.
Brains is a blood-soaked, darkly humorous story that will have readers rooting for Barnes and his zombie posse to the very end.