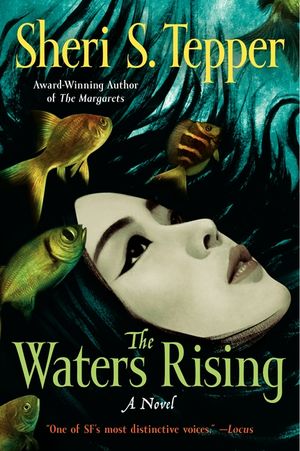 The Waters Rising
Release date: Aug 02, 2011
ISBN: 9780061958854
Format: Trade PB
A dreadful, awesome killing power is resurrected from the past . . .
Powers are invoked and curses are being laid . . .
Great waters are rising and changing the world . . .
Long ago was the "Big Kill," horrible, apocalyptic events that destroyed nearly every living thing on earth. Since then the last of humankind has scattered into widespread small kingdoms separated by superstition, war, and fear. And now, while facing a natural catastrophe that threatens to drown a world, an ancient evil resurfaces and may prevent any chance of survival.
With the future of humankind at stake, a small band of disparate charac­ters—a lonely child, a loyal servant, a mysterious wanderer, and a most unusual horse—sets out on a journey fraught with peril and wonder . . . a sacred mission that leaves no room for failure. . . .
Deeply original in scope and vision, The Waters Rising is a daring and remarkable work of speculative fiction—a tour de force from one of the most revered writers of our time.