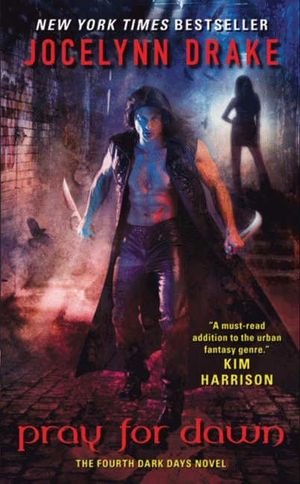 Pray for Dawn
The Fourth Dark Days Novel
Release date: Jun 29, 2010
ISBN: 9780061851803
Format: Mass Market PB
Pray for salvation . . .
Pray for daylight . . .
Murder has pulled Mira out of the shadows and back into the living world . . .
As the fire-wielding enforcer of the nightwalker coven wrestles with the mind-destroying ghosts of her dark past, the slaying of a senator's daughter in Savannah threatens to expose her kind to the brilliant light of day. The dawn of chaos has come. The naturi have broken free of their eternal prison to feed on the defenseless and unbelieving of an unprepared Earth.
Mira and Danaus—vampire and vampire slayer—must unite to prevent the annihilation of their separate races. But for Danaus the challenge is intensified, for he must also fight the bori who covets his soul. And Mira, the nightwalker he must protect—whose power is the Earth's last hope—is rapidly going insane.