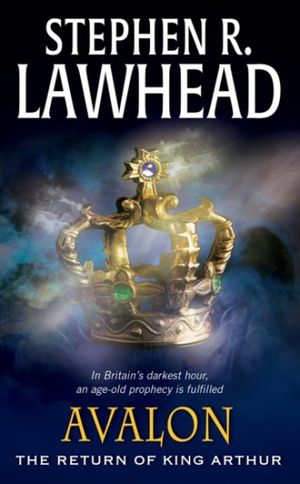 Avalon
The Return Of King Arthur
Release date: Oct 13, 2009
ISBN: 9780061828737
Format: E-book
The hour fortold has come at last! Edward the Ninth, reprobate King of England, is dead and a proud an venerable institution is to be buried with him. A new political order—encouraged by an ambitious Prime Minister and supported by a public wearied by a succession of royal scandals—is about to render the old obsolete. With signed abdications of all potential throne claimants already in P.M. Thomas Waring's hands, it is a near-certainty that the British monarchy will not survive the twenty-first century.
But in the Scottish Highlands, a young man makes a remarkable discovery that will change the seemingly unaltered path of his beleaguered nation. For Captain James Arthur Stuart is not the commoner he has always believed himself to be, but rather the scion of an obscure branch of the royal family, raised in ignorance of his true station. Even more astonishing, the monarch-to-be does not merely share the name of the legendary King of Summer—he is, in fact, King Arthur reborn!
Claiming a throune, however, is one thing, while holding it is quite another, as James—now ruling the land as Arthur II—turns to those most beloved and most loyal for support, guidance, and assistance: his adored wife, Jennifer; his best friend, Calum; and his enigmantic and mystical advisor, a certain Mr. Embries.. better known as "Merlin." Their road will be rocky and perilous, and there are powerful enemies arrayed against them—not only Prime Minister Waring and his ruthless political machine, but the forces of an ancient, far more potent , destructive evil. For Arthur is not the only one who has returned—and Merlin's magic is not the only sorcery that has survived the centuries.
With Avalon, one of the premier voices in the literature of the fantastic offers us an unparalleled adventure as replete with bravery, treacher, romance, and magic as the beloved tales of the Table Round, yet cast in a setting as recognizably real as that which surrounds us.