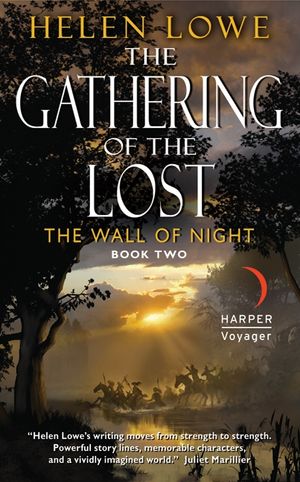 The Gathering of the Lost
The Wall of Night Book Two
Release date: Mar 27, 2012
ISBN: 9780061734052
Garrisoned by the Nine Houses of the Derai, the towering mountain range called the Wall of Night is all that separates the people of Haarth from the terrible Darkswarm.
Five years have passed since the Wall was breached and the Keep of Winds nearly overrun. Five years since the Heir of Night, Malian, and her friend and ally Kalan went missing in the wild lands of Jaransor.
Now, in Haarth's diverse southern realms, events are moving. From the wealthy River city of Ij to the isolated Emerian outpost of Normarch, rumors of dark forces and darker magics are growing. As the great Midsummer tournament at Caer Argent approaches, Haarth will have one opportunity to band together against an enemy in which few believe . . . or be lost forever.