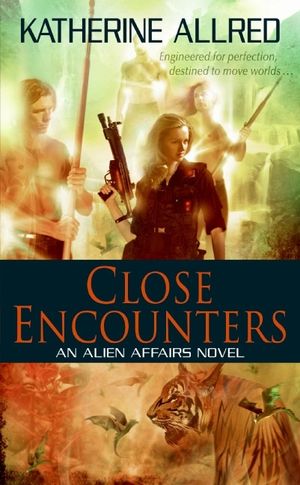 Close Encounters
An Alien Affairs Novel, Book 1
Release date: Mar 31, 2009
ISBN: 9780061672422
Format: Mass Market PB
Kiera Smith is not like ordinary Genetically Engineered Persons . . .
The Bureau of Alien Affairs needed a special GEP agent with empathic abilities to handle their most extraordinary assignments—and a rogue geneticist saw to it that Kiera fit their specifications. But she turned out stronger, faster, smarter, and more impervious to harm than anyone anticipated. A reluctant "superhero," Kiera wishes she were normal, but it is not to be.
On Orpheus Two, the indigenous Buri race faces extinction, a prospect the powerful Dynatec corporation welcomes and, in fact, may be actively hastening. It is Kiera's job to protect these beautiful, exotic aliens . . . and to discover what there is on Orpheus Two that Dynatec feels is worth killing for.
But the magnetic allure of Thor, the breathtaking Buri leader, is proving a dangerous distraction. And now, to save Thor's people, Kiera will need a power she's never before possessed—something hidden in the unexplored recesses of her heart.