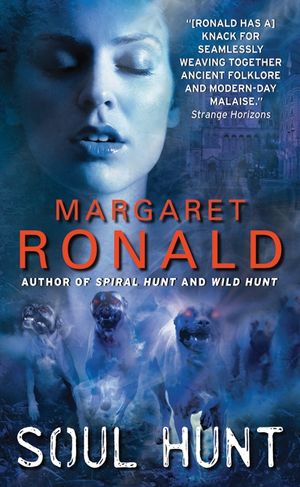 Soul Hunt
Release date: Dec 28, 2010
ISBN: 9780061662430
Format: Mass Market PB
The hunter has become the hunted . . .
Without even realizing what she was doing, Genevieve Scelan has made a bad bargain. The Red Sox fanatic and supernatural tracker known as "Hound" for her extraordinary power of scent wishes she could leave magic behind now that she's eradicated the evil cabal that oppressed Boston's undercurrent for centuries. But now her talent's fading, the local adepts' squabbles are turning ugly, and worse, she's just discovered that she owes a very large debt to someone . . . or some thing. And in the undercurrent, debts are taken very seriously.
Evie has until midwinter to pay up . . . or else. So when she gets a job that might save her—even if she's breaking all her own rules to take it—she can't pass it up. Now, with danger at her back and uncertain allies beside her, she'll trace the very bones of Boston itself to protect both the city and the people she loves.