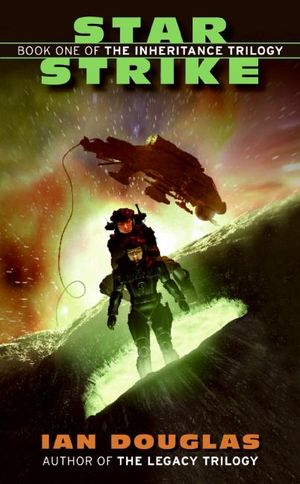 Star Strike: Book One of the Inheritance Trilogy
Release date: Jan 29, 2008
ISBN: 9780061238581
Format: Mass Market PB
Planet by planet, galaxy by galaxy, the inhabited universe has fallen to the alien Xul.

Now only one obstacle stands between them and total domination: the warriors of a resilient race the world-devourers nearly annihilated centuries ago . . .
A power vast, ancient, and terrifying, the mighty Xul have lost track of the insignificant humans hundreds of years after devastating their home world—which has enabled the United Star Marines to operate unnoticed and unhindered. A near-autonomous intergalactic policing force, they battle in defense of an Earth they may not live to see again. Now, following the trail of a vanished twenty-fourth-century transport, they are journeying through an unexplored stargate to the edge of an unknown galaxy many light years from their sun. For the last, best, and only chance to defeat the tyrants of the universe may at long last be at hand . . .