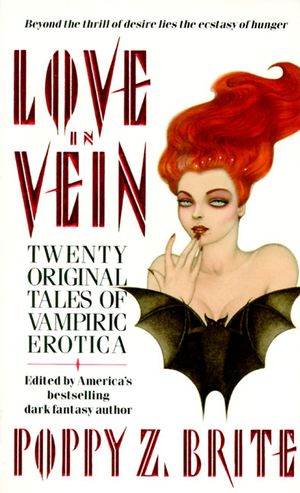 Love in Vein
Release date: Mar 01, 2005
ISBN: 9780061054907
Format: Mass Market PB
A sexy new repackaging of the extremely popular anthology of vampire erotica, edited by acclaimed author Poppy Z. Brite.
The classic horror tale is about fear. But in the last few years a new literature of the macabre has arisen, one that goes deeper than horror, beyond fear, to explore our darkest, most intimate hungers. The ones even lovers are forbidden to share.
Acclaimed dark fantasy author Poppy Z. Brite has brought together this genre's most powerful and seductive authors in an original collection of vampiric erotica, a shameless celebration of unspeakable intimacies. It is not for everyone.
But neither is the night.