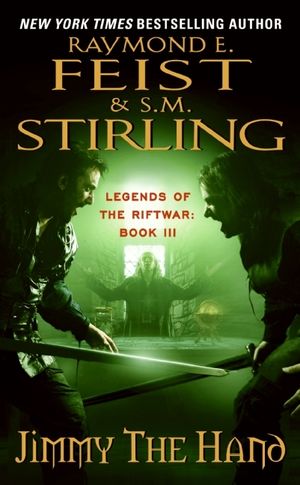 Jimmy the Hand
Legends of the Riftwar, Book 3
Release date: Jun 30, 2009
ISBN: 9780060792992
Jimmy the Hand, boy thief of Krondor, lived in the shadows of the city.
Though gifted beyond his peers, Jimmy is merely a pickpocket with potential—until he aids Prince Arutha in the rescue of Princess Anita from Duke Guy du Bas-Tyra, and runs afoul of "Black Guy's" secret police. Facing a choice between disappearing on his own or in a weighted barrel at the bottom of Krondor's harbor, Jimmy chooses the former.
Forced to flee the only home he's ever known, Jimmy finds himself among the unsuspecting rural villagers of Land's End, where he hopes to prosper with his talents for con and thievery. But Land's End is home to many who tread the crooked path—and to a dark, dangerous presence even the local smugglers don't recognize. And suddenly Jimmy's youthful bravado and courage are leading him into the maw of chaos . . . and, quite possibly, to his doom.